MAP, TRACK, SYNC AND SHARE YOUR TREK FROM ANYWHERE
This all-in-one app is made for off-the-grid adventurers and outdoor enthusiasts alike. Download to your compatible smartphone so you can plan and review your next great adventure.
No mobile phone signal? No Wi-Fi® connectivity? No problem. The app is your off-grid planning solution.
Load up and take off — with downloadable maps and other go-anywhere planning aids.
Access data on the Garmin Explore website to plan and share activities with friends.
Text via satellite. Pair the app with inReach® enabled devices2 for messaging and 24/7 SOS.
Almost unlimited cloud storage makes it easy to collect, review, save and share your adventures3.

Make the most of your adventures with Garmin Explore.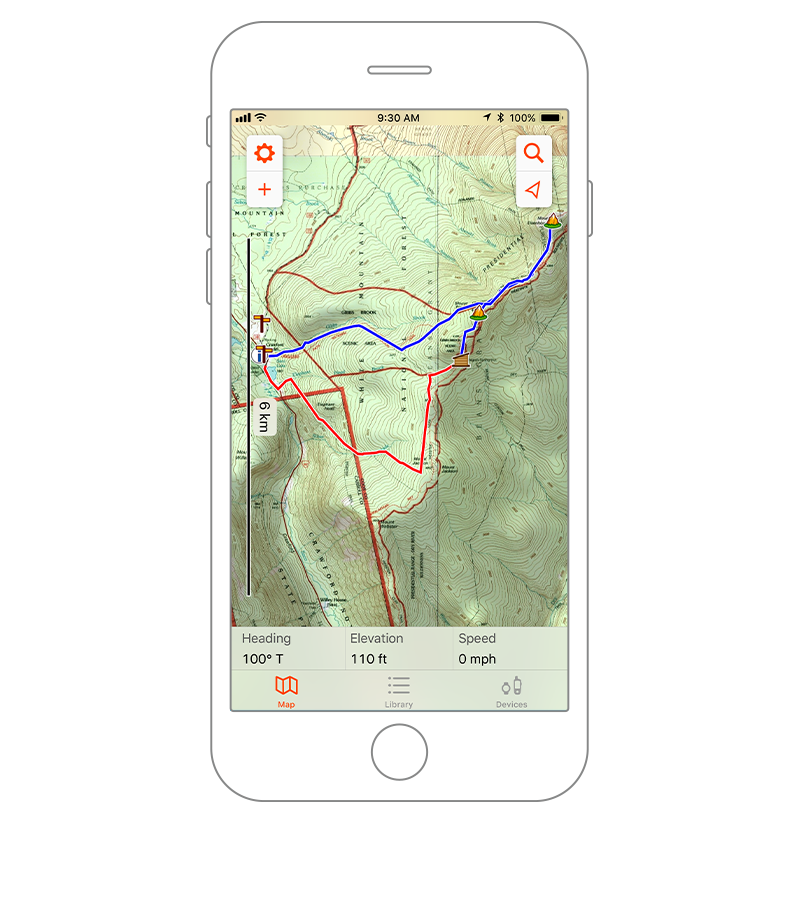 OFF-GRID NAVIGATION
The Garmin Explore ecosystem lets you use your mobile device for outdoor navigation, trip planning, mapping and more — with or without Wi-Fi or mobile phone signal.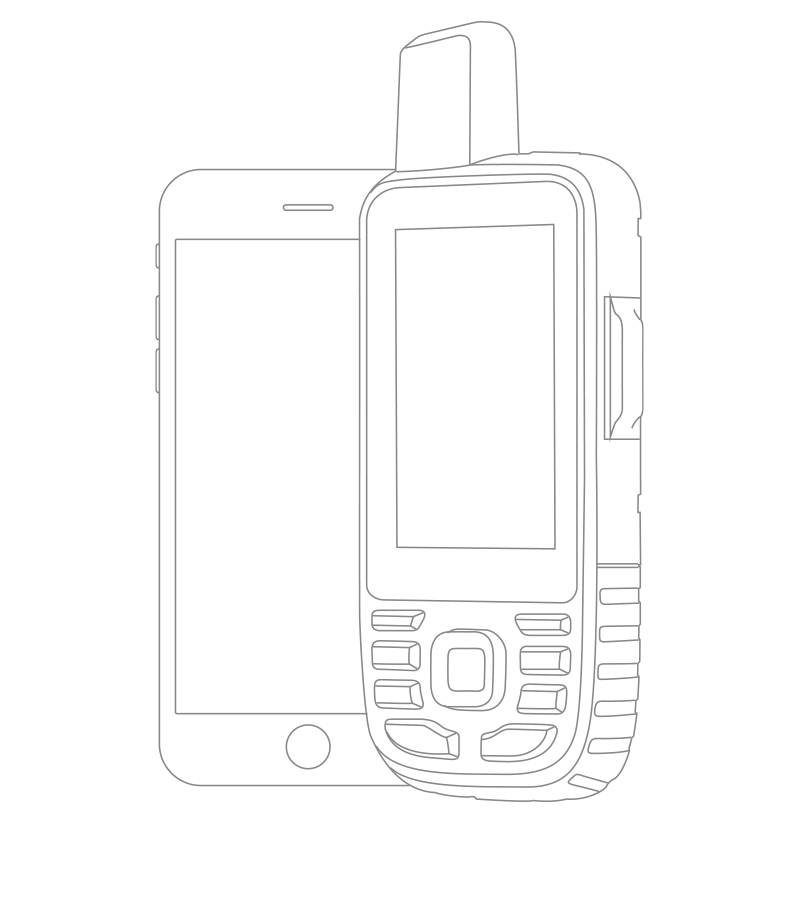 PAIR, SYNC AND SHARE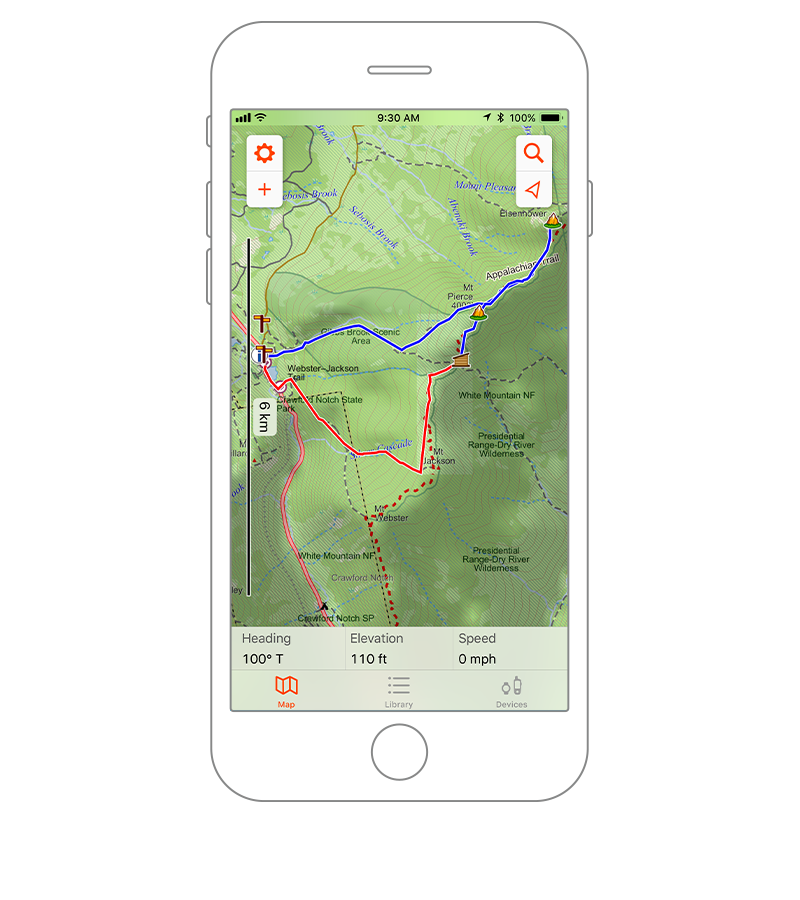 STEALTH MODE
Plan for your next journey by downloading maps and creating routes on the app. Or access the Garmin Explore website on your computer, then sync the data with your mobile device, and go.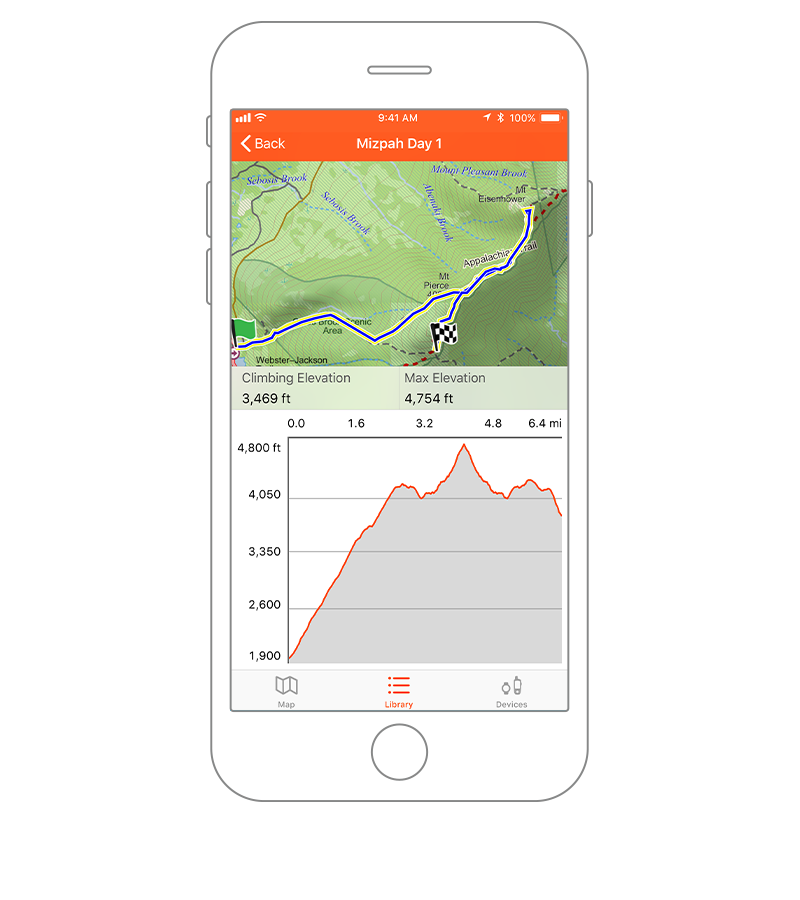 ACTIVITY LIBRARY
Review and edit your waypoints, tracks, routes and activities in the app's library. Select and manage items from this page into organised collections for future reference.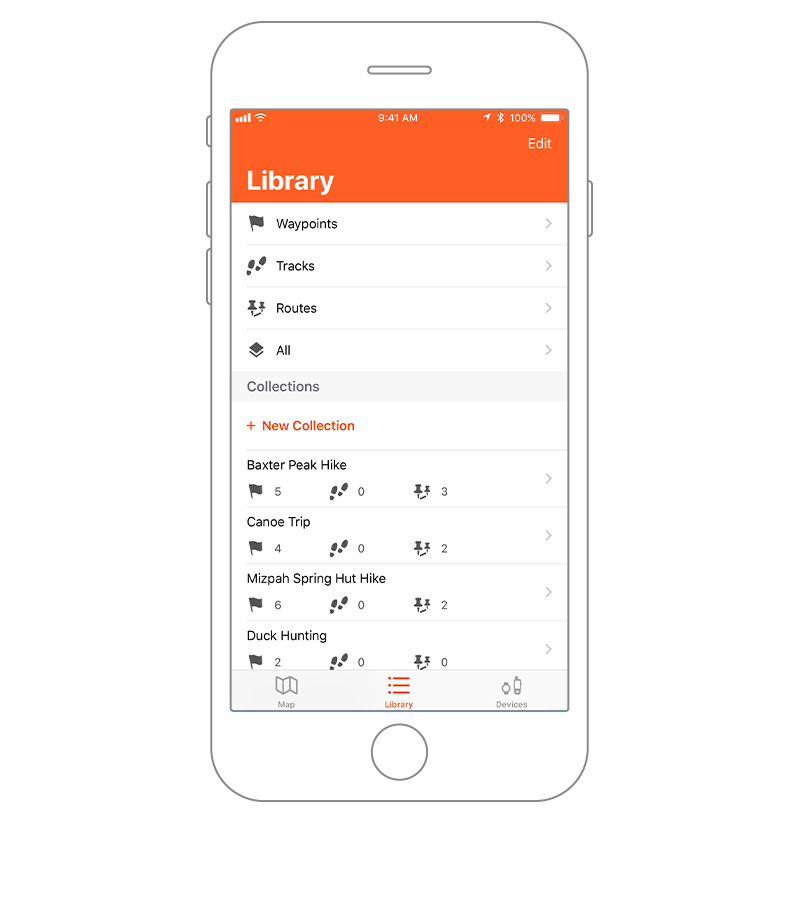 SAVED COLLECTIONS
The collections list allows you to quickly find all data related to any trip — making it easy to sort and locate the route or location you're looking for.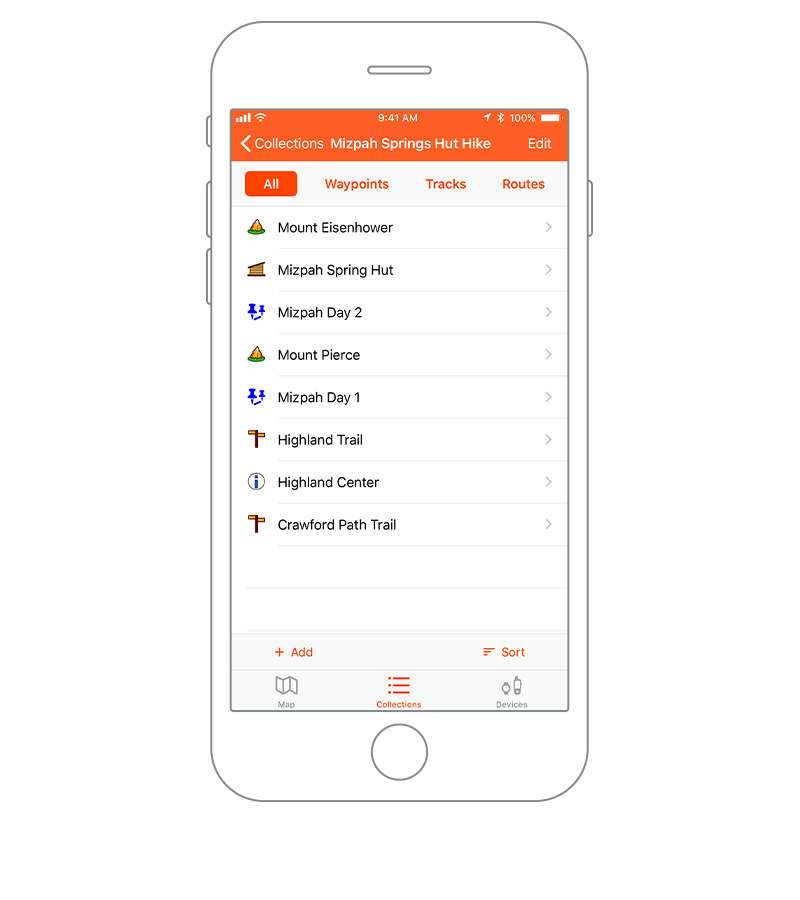 CLOUD STORAGE
The routes you've created will automatically sync to your Garmin Explore web account when you're within mobile phone or Wi-Fi range, preserving your activity data with cloud storage3.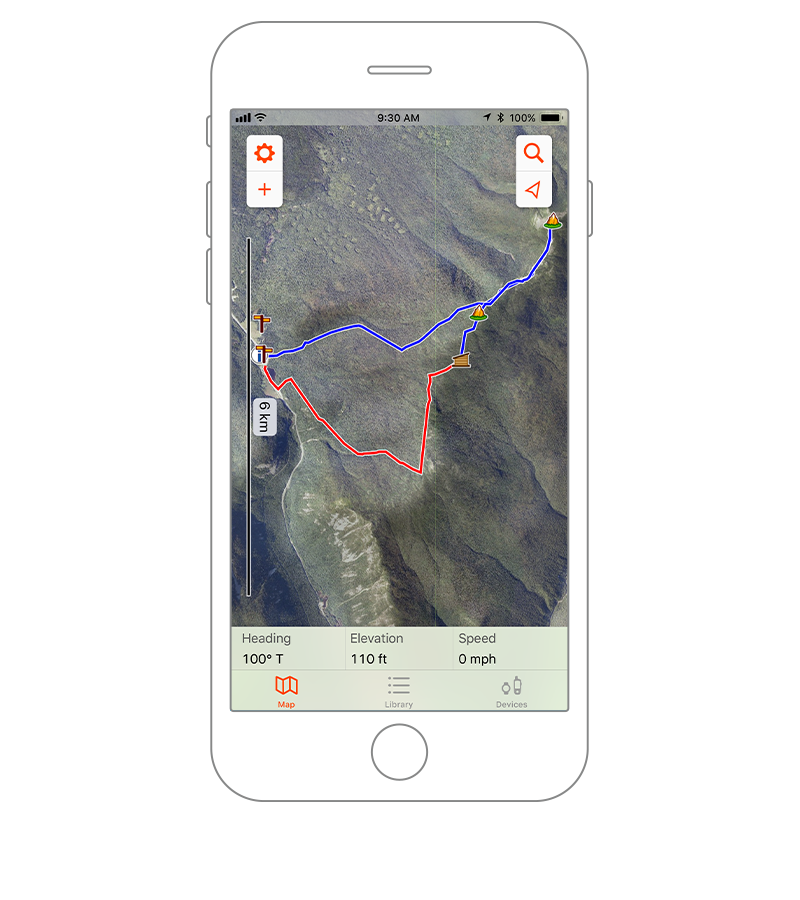 MORE MAPS
Download detailed topographic and street maps, colour aerial imagery4, and other navigation aids directly to your compatible mobile device.

Add more off-grid capability with inReach.
INREACH CONNECTIVITY
Certain inReach enabled devices, such as the GPSMAP® 66i handheld (sold separately), can be paired with Garmin Explore for global messaging through the Iridium® satellite network from your phone or tablet.
INTERACTIVE SOS
In an emergency, an inReach device connection with Garmin Explore lets you trigger an interactive SOS to the GEOS 24/7 emergency response centre directly from the app. Satellite location tracking is also available.
PHONE CONTACT LIST
Pairing an inReach enabled device with the Garmin Explore app allows you to access your phone's contact list for messaging — so you can connect globally with fewer keystrokes.

Pair with your Garmin dog tracker.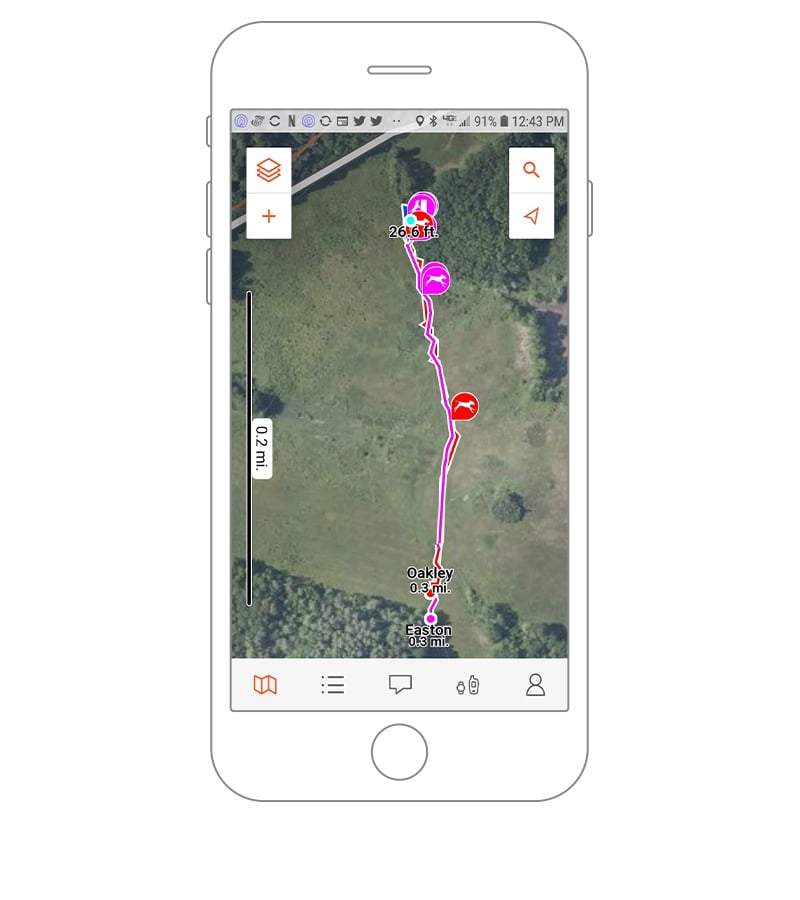 REAL-TIME DOG TRACKING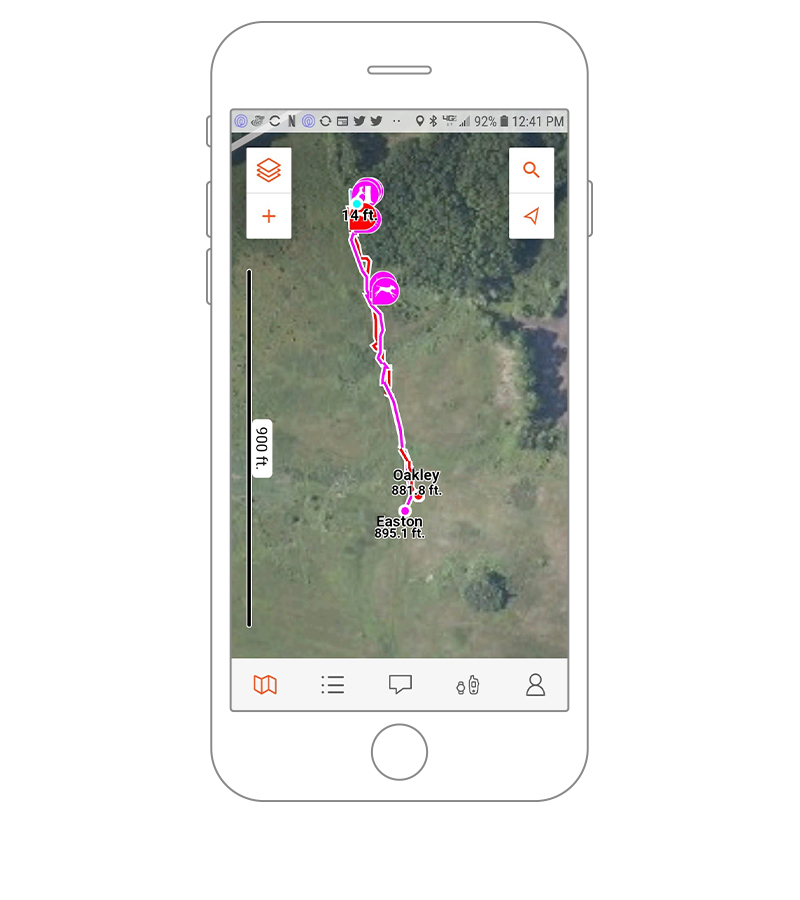 SAVE YOUR ACTIVITY DATA
You can record and store each activity in its own collection, which will automatically be saved to the cloud for easy access when you need it.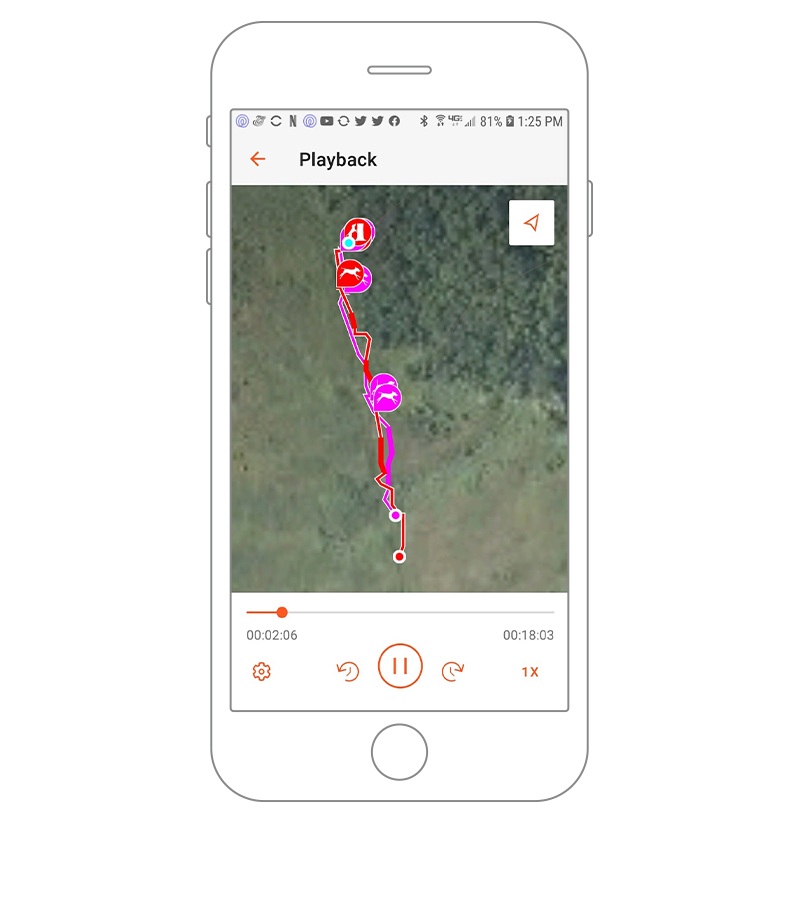 ACTIVITY PLAYBACK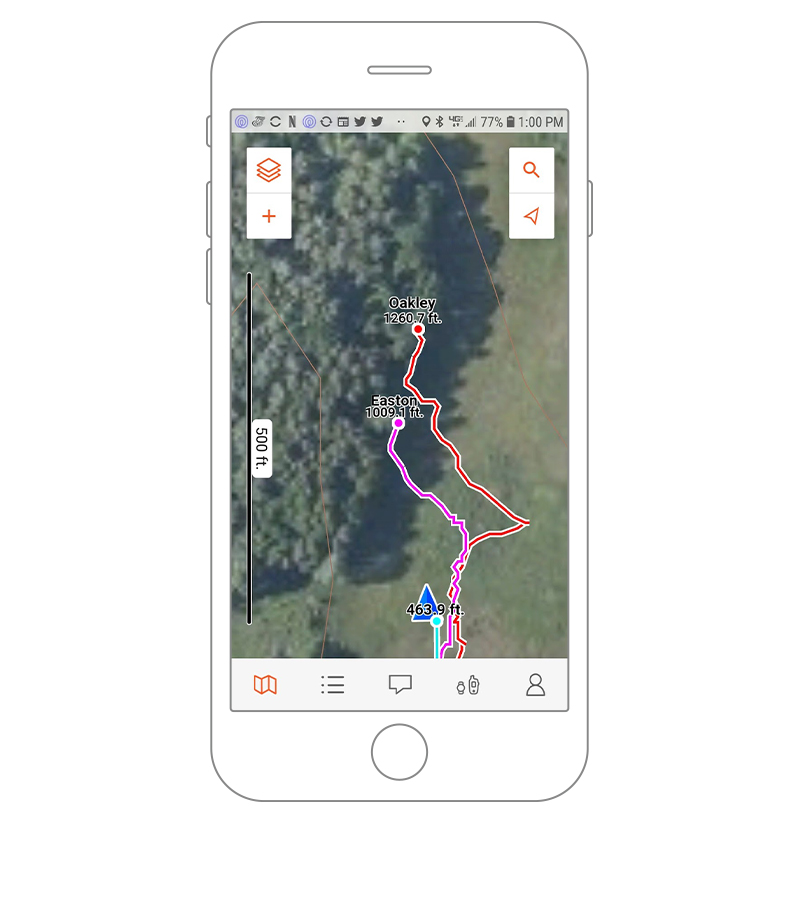 MULTI-GNSS
Change the colours of the tracking lines for each dog based on speed threshold, so you can clearly see when a dog starts the chase.
1 
Check the compatible devices tab.
2 
Satellite subscription required.
3 
A Garmin account is required for storing your data in the cloud.
4 
Colour aerial imagery only available for the U.S.
To access the Iridium satellite network for live tracking and messaging, including SOS capabilities, an active satellite subscription is required.